The ability to hold attention of potential customers becoming more and more important in a competitive environment for the client. In such way you can create client's confidence and willingness to cooperate with you.
In sales business-to-business cycle of closing the deal is usually long-termed and lasts approximately from one to six months. During this time the potential customer has an opportunity to collect lots of relevant information about the contractors, negotiate terms with them, which he is interested in, stipulate budgets, order provision of services, provide information to people, who takes decisions, and finally get their approval.
An excellent tool for keeping in touch with potential clients is on-line webinars, which we will talk about in our article.
Webinar – is on-line seminar, which is implemented remotely through the Internet with the help of appropriate software (usually from the side of participants is required only a browser). Webinars are one of the most important marketing tools together with white-papers in B2B segment in the west.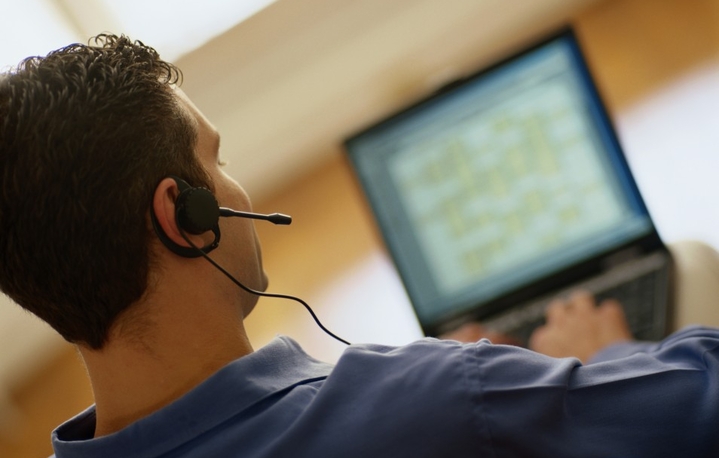 Researches give us following data: in 2008 nearly half of marketers, who was working in the B2B, used webinars to promote their products and services. The main aims of the webinars were named as "receiving requests from potential clients" (sixty nine percentages of interviewed) and "increasing of the loyalty of potential customers" (fifty seven percentages of interviewed). Almost half of respondents consider that holding webinars is really effective and it can be perceived as means of receiving new requests from potential customers.
Run Webinar.
First step. Performance indicators.
Let's start from the end, in other words – define performance indicators, which we will monitor.
Usually it is:
The quantity of disabilities.
The quantity of initiated negotiations for sales.
Percentage of alive participants in comparison with total registrations.
Second step. Establish links with the sales department.
First of all it is necessary to:
Specify the transfer of ready for sale disabilities from marketing to the department of sales, as well as the process of setting other disabilities in the "marketing system";
Include a representative person of sales department into the team, who is responsible for the preparation of the webinar.
Third step. Scheduling the project.
At this stage you should think about next several moments:
Getting registrations;
Webinar topic;
Speakers;
Content;
Development landing pages, email templates etc.);
Choosing a platform for the webinar;
Data transfer of participants in CRM.
Fourth step. Determination of the necessary tools.
For the webinar we will definitely need:
Three template emails (invitation, confirmation, reminder) .
One landing page webinar  (include information about webinar and form of registration). Two pretty important moments, which should be noted – is the repetition of keywords in headlines and in the text ("How to choose a scoring system?"), and appeal for immediate action ("Register Now") as well. An example of successful landing page with hit map of the distribution of users' attention.
Other marketing things: banners for advertising campaigns on the thematic areas and in Google AdWords, internal promotional blocks on its own website, and etc.
It is also worth making out the use of Live Chat to increase landing page conversion. Some marketers have noted a fivefold increase in the number of registrations; in case of holding webinar live chat for quick answers to possible questions of potential participants.
Fifth step. Choosing the platform for holding the webinar.
Several important moments, which you should pay attention to:
Duration of working at the market;
Which analytical reports are provided (What percentage of participants switched to background applications during the webinar, etc.)?
What tools are available to increase efficiency (for example, configurable email-reminders to registered participants, or post-delivery for those who registered but did not join the webinar as well)?
What kind of payment system? (salary for every webinar, or once a month, or somehow else)?
Which data are you able to export and in which way (the base of registered participants)?
Searching through Wikipedia you can easily find comparative information for approximately two dozen platforms for webinars.
Sixth step. The webinar promotion.
Which strategy to choose for promoting the webinar depends on specifics of the company and webinar topics.
Nonetheless, in eighty percentages of cases it is advisable to use following tools:
Internal Resources (blogs, websites or even subscribers to mailing lists);
Company's accounts in the social networking sites (Twitter, Facebook, LinkedIn);
Contacts of CRM systems, which are located on appropriate stage of sales funnel;
The publication of press releases;
Publication of information about an event on the thematic areas.
Our experience :
We tried to hold the first webinar, focused on the Western audience (Small business) with the aim of obtaining new leads and increasing brand awareness.

Conclusion :
Approximately one hundred percentages of registrations (about thirty percentages of press releases, thirty percentages of contextual advertising, thirty percentages from the thematic areas, and finally ten percentages – from other sources);
Approximately fifty participants who attended the webinar;
Sales – zero.
Budget – a hundred dollars, plus time required costs about twenty man-hours.
We understand that the main defect is non-regulated transfer of disabilities in the sales department, and undeveloped marketing processing system of disabilities in our company as well ( lead nurturing).
As a bonus, we provide you not really big check-list of company Radback Conferencing, which, we believe, can be useful for you in preparation for the webinar.
| | | |
| --- | --- | --- |
| Timeline(Days untilyour Webinar) | Task | Comments |
| 30 | Identify your Target Audience | Who do you want toattract? |
| 30 | Create Lead Management Process | How/Who will managethese leads? |
| 30 | Determine Lead GenerationObjectives | What do you want to dowith these leads? |
| 30 | Schedule your Speaker/Presenter | Ensure they are available |
| 30 | Schedule Webinar and Facilitator | Date and Time |
| 25 | Receive all conferencing details:Audio and Web access | Webinar provider will have these details emailed to you |
| 25 | Receive presentation from Speaker | All materials that will bepresented online |
| 20 | Request Speaker materials | Bio & Photo, 100 wordWebinar description etc. |
| 19 | Confirm list sources and lists | Internal & External |
| 18 | Check invites and registration links | Ensure everything works |
| 18 | Organise Registration Page | What information do youwant to capture? |
| 18 | Communicate to your audience | Send invites, advertise onyour website etc. |
| 15 | Organise Exit Page – Survey | |
| Ongoing | Start processing registrations | |
| 10 | Establish Technical Support | If attendees have an issuethey have a direct contact |
| 7 | Finalise Presentation | |
| 7 | Send reminder email | Increase attendance |
| 5 | Prepare your Speaker | |
| 3 | Conduct dry run | Iron out any issues |
| 1 | Confirm attendance with Speaker | Note any changes |
| Game day! | Send reminder email | Four hours prior |
| Game day! | Conduct Webinar | |
| Post webinar | Send "Thank you for attending"email | Include recording link |
| Post webinar | Send "Sorry we missed you" email | Include recording link |
| Post webinar | Collate registration & survey details | Ensure you follow up withsuggestions/leads |